UPS Drivers Who Literally Go the Extra Mile to Ensure Custom Optical Components Delivery
UPS Drivers Who Literally Go the Extra Mile to Ensure Custom Optical Components Delivery
Created at : Jun 20 2023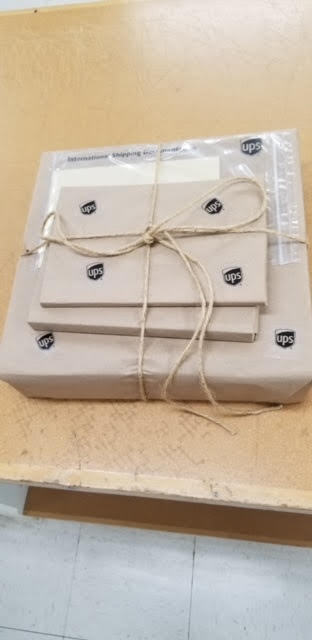 Sterling Precision, a leading provider of custom optical filters and precision glass and ceramic components, recently held a farewell send off for their long time UPS driver.
UPS and Sterling Precision:
"We would like to thank our UPS driver who just retired after 25 years. He was always considerate and kind--even going out of his way to come back if we were running behind on getting a package ready to ship. He will be missed by the staff and our factory pup--who he always gave lots of pets to; we wish him a long and happy retirement!" stated Sterling Precision Office Manager, Alanna Polinski.
About Sterling Precision:
Sterling Precision is a reputable company specializing in custom optical filters and precision glass and ceramic components. With over 50 years of experience, they have established themselves as a trusted partner for companies worldwide. Their services include precision glass fabrication, ceramic component manufacturing, glass blowing, and glass-to-metal sealing.
Custom Optical Filters:
Custom optical filters play a crucial role in various optical systems, and Sterling Precision excels in producing high-quality filters. They employ advanced coating techniques to deposit multiple layers of material on optical substrates, enabling precise control over light transmission and reflection. Their team of experienced engineers collaborates closely with clients to design and manufacture optical filters tailored to their specific requirements.
Conclusion:
Sterling Precision stands out as a leading provider of precision glass and ceramic components, as well as custom optical filters. With their extensive experience and commitment to meeting clients' needs, they are well-equipped to handle custom optical filter requirements for various applications, including medical, industrial, and scientific purposes. To explore how Sterling Precision can assist with your specific custom optical filter needs, reach out to them today.