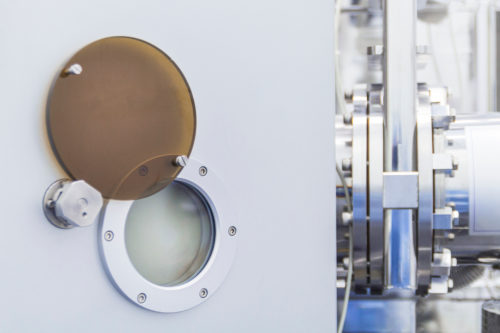 OPTICAL WINDOWS
An Optical Window is a mechanically flat, sometimes optically flat, depending on resolution requirements, piece of transparent (for a wavelength range of interest, not necessarily for visible light) optical material that allows light into an optical instrument. A window is usually parallel and is likely to be anti-reflection coated, at least if it is designed for visible light. An optical window may be built into a piece of equipment (such as a vacuum chamber) to allow optical instruments to<
Materials
Borofloat
Colored Filter Glass
Fused Silica
Germanium
N-BK
Plate Glass
Sapphire
Zinc Selenide
Quality

Parallel or wedged optical windows can be manufactured with laser grade surface quality and surface flatness for demanding applications.

Coating

Anti Reflection coatings (AR and HEA) to improve the transmission from UV to IR wavelength regime.

Applications

Sterling Precision Optics Optical Windows are used in many industries such as:

Aerospace
Military Avionics
Commercial Avionics
Scientific and Medical
Instrumentation
Academics and Research
Industrial Applications

Sterling also has perfected the process to make underwater camera windows. These windows need to be very strong to withstand the pressures while they also need to be flat and parallel. Sterling achieves this through a tempering and repolishing process that it has developed over the years. A typical window is made from NBK7 (Tempered) and is 4 inches in diameter with a thickness of 2 inches with one surface AR coated.